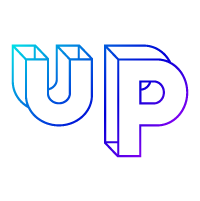 Restoration, revitalization or brownfield projects always were perceived as one requiring special approach and classified as high risk investments. Background of this assessment is partly connected with preparation detailed survey of buildings and infrastructure already located on the plot. Apart form assessment of facilities technical condition and type of materials used, major problem in this case is correct correlation between new design and existing objects. Traditional surveying methods are currently more often substituted by scanning techniques and point cloud solution.
Point cloud as a result of laser scanning or photogrammetry contains great number of points describing existing objects geometry (walls, slabs, roofs, ducts etc.). Density of measurements in most cases creates almost real objects photo. Major difference between photo and point cloud is the information layer. Each point is active and contains its coordinates which allow for definition of surfaces, levels and may create a path for new 3D objects.

Based on point cloud we prepare BIM models which represent existing objects geometry and contain information layer including none graphical data such as text or parameters. As a part of engineering company, we deliver buildings technical due diligence reports. Information from due diligence can be included in information layer of our BIM models.
BIM up
your design
Process
BIM up
your design
Process
Benefits of
point cloud solutions:
Point cloud- construction industry trends
Point clouds are nowadays more often used during construction works delivery. Well known practice is preparation of geodesic survey during interim and final site works quality assessment. Geodesic surveys may contain various measurements, one of popular is survey showing position of structure elements in relation to design. Traditional surveys are being replaced by scanning technique and point cloud is regarded as standard as-build quality check. Considering increase popularity of digital twin (digital representation of as build facility), scanning technique is more often used to collect information about works such as pipes above suspended ceilings or ducts in ventilation shafts. Based on point clouds information about as build position of objects is introduced and updated in the BIM models. Final result is building model close to real object with valuable information for project end users.
Masz pytania
zastanawiasz się czy BIM jest dla Ciebie?